For my final major project at Central Saint Martins UAL Graphic Communication Design BA course, I decided to explore themes of representation and the Black/Mixed race British experience in the UK. 
I created an animation called 'The Code Switch" which is a fictional and metaphorical piece that follows the narrative of a mixed race woman living in a future dystopian society where you can buy a literal 'code switch' to be socially accepted. In the process she loses sight of her own identity and struggles to balance work life, self care and other people's opinions.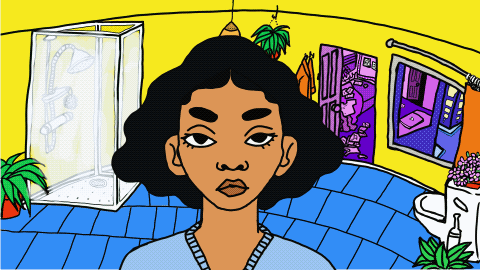 Above: A GIF of the main character.
Above: The video piece as of mid-July 2021.
Below: Here is a select few pieces of the process work which went behind this.